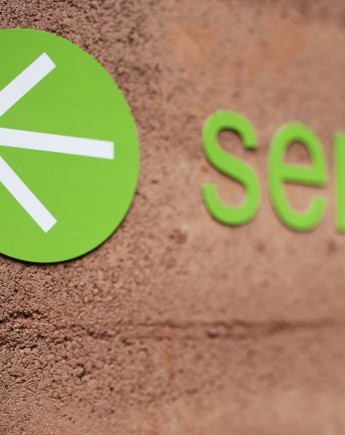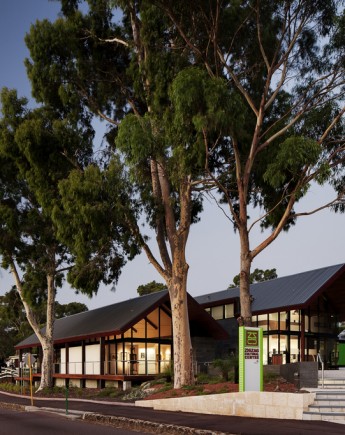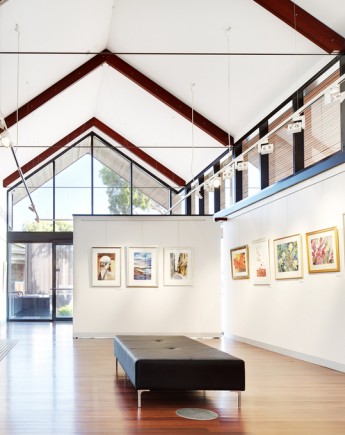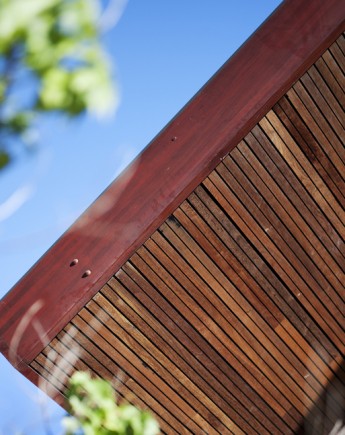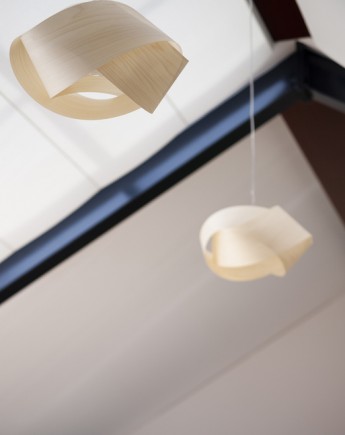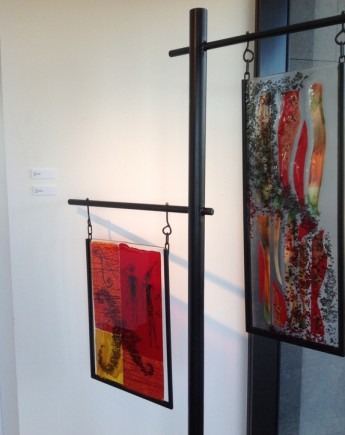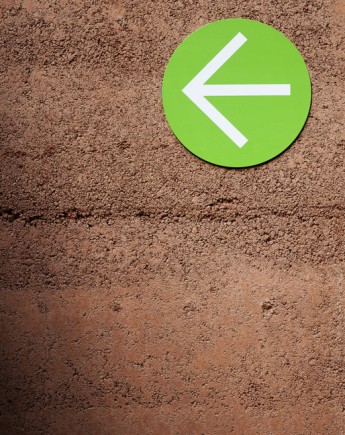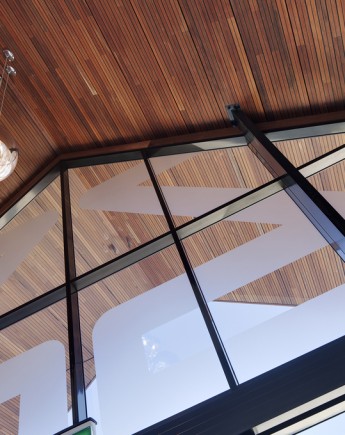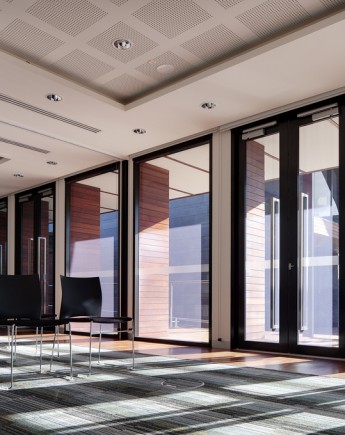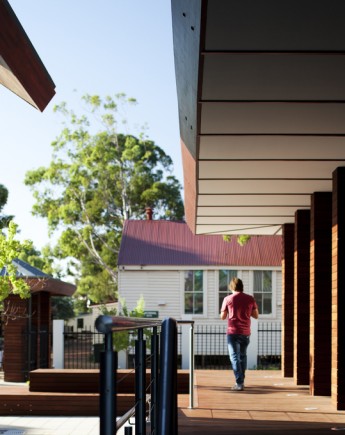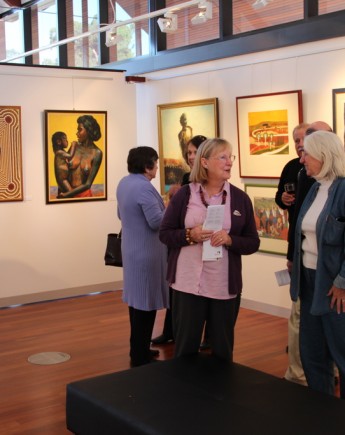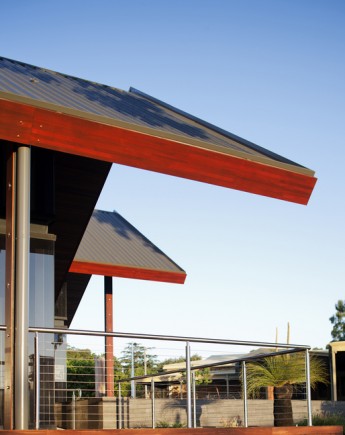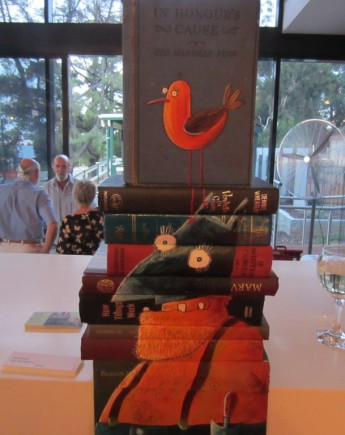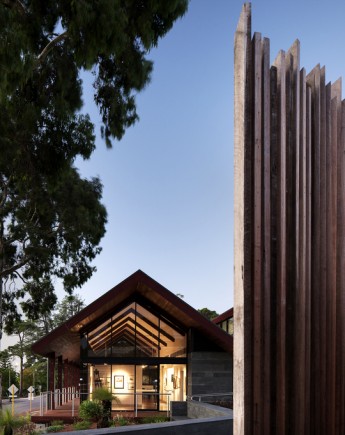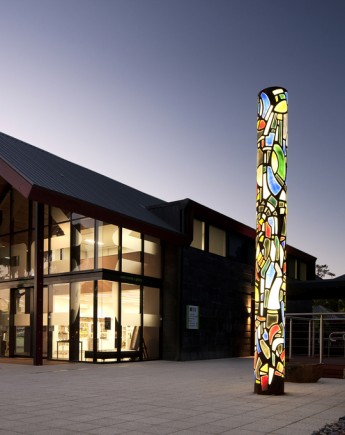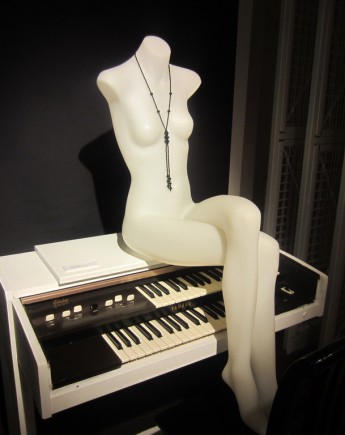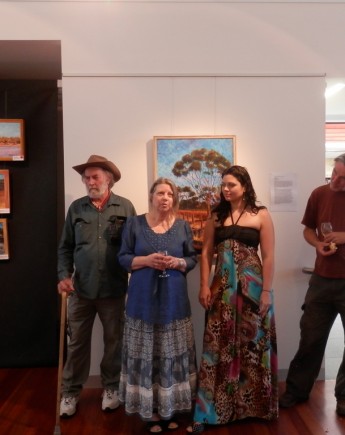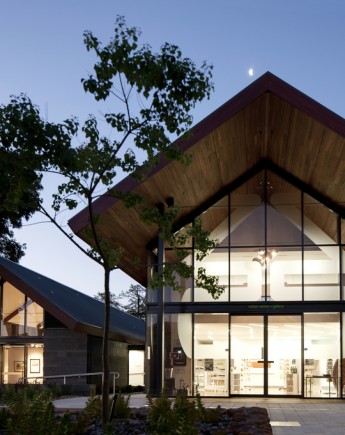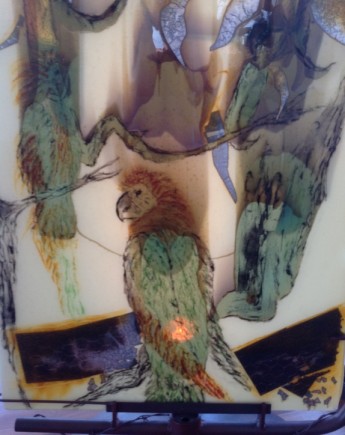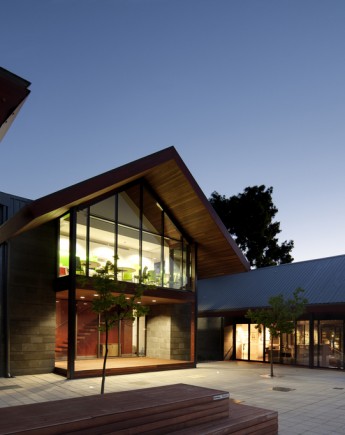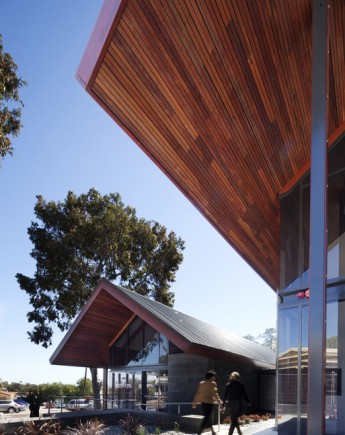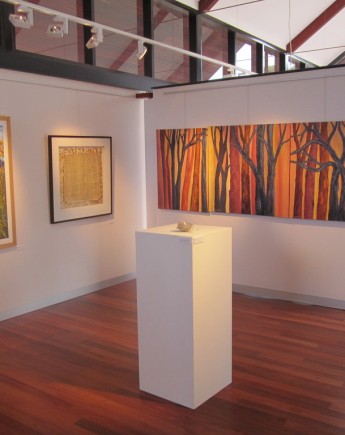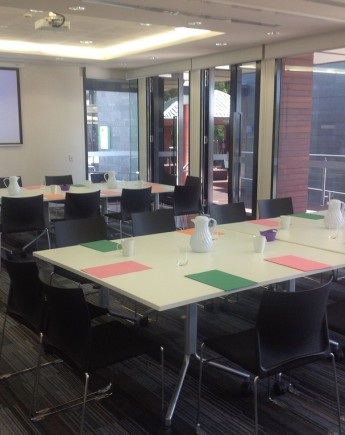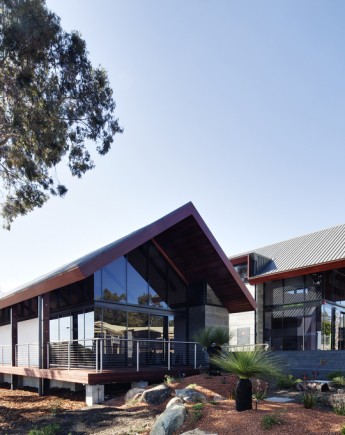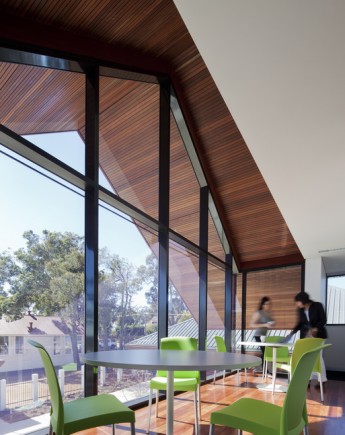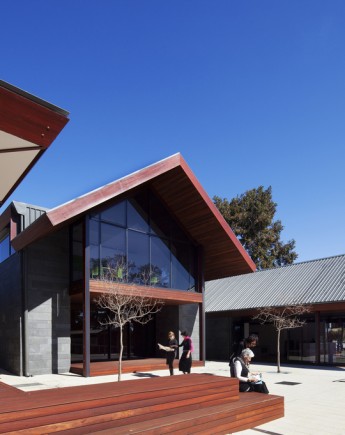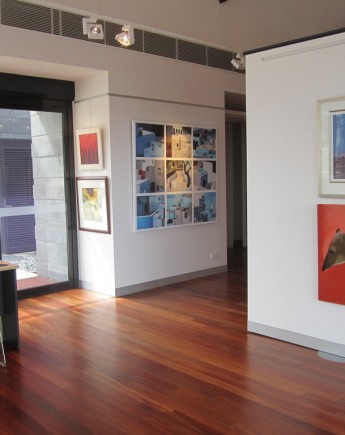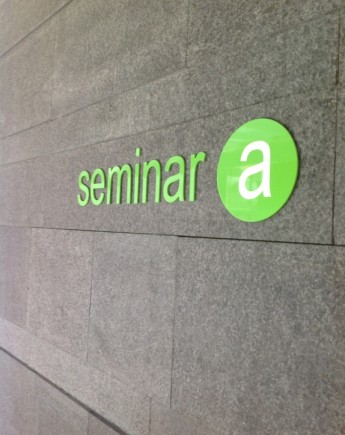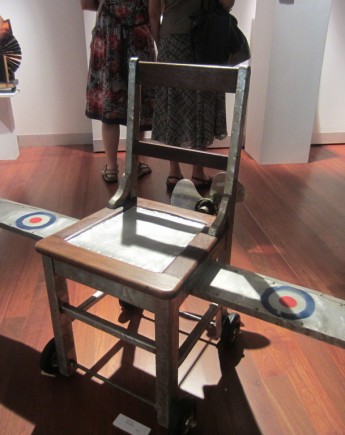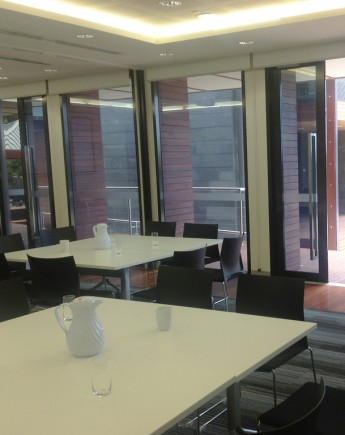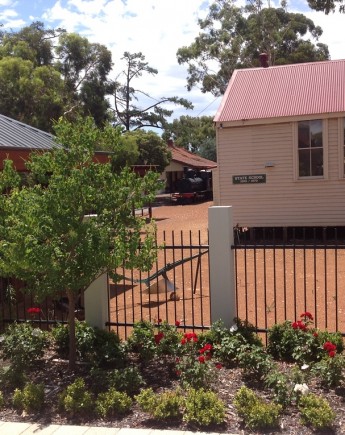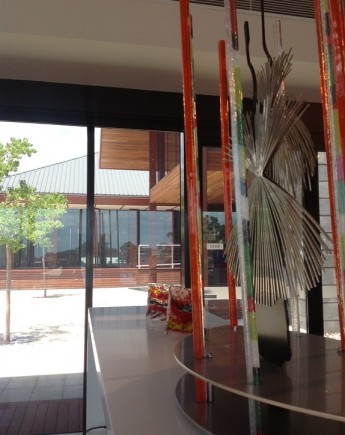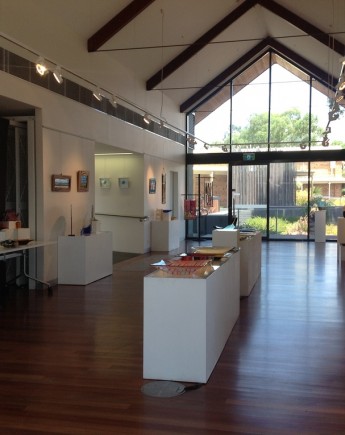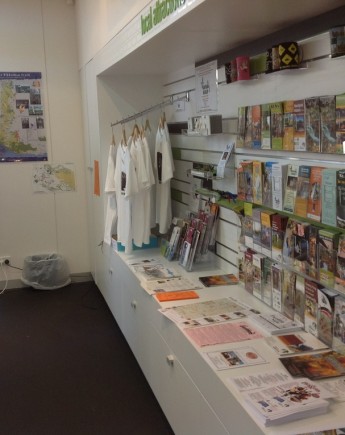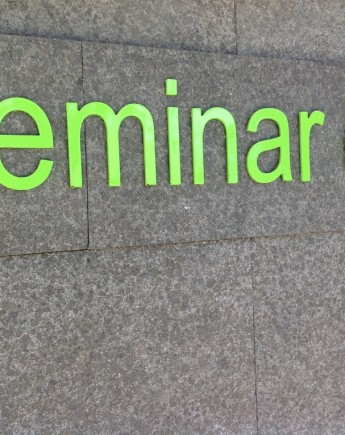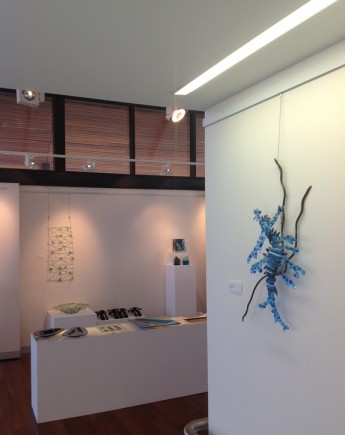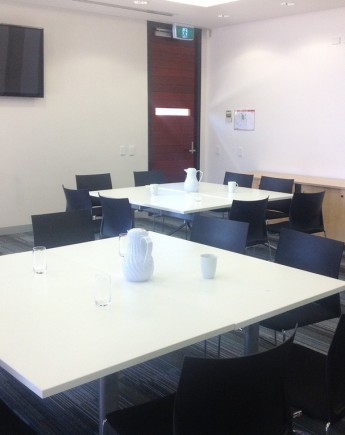 Experimental Music at Reductive Signal
Posted: 9th December 2015
Be invigorated and inspired by a series of improvised experimental music performances by the Perth Improv Collective on Saturdays 12 December and 19 December from 3:00pm at the Zig Zag Gallery.
Curated and directed by curated by Josten Myburgh, the performance on 12 December will feature musicians Michael Terren, Sam Gillies and L.S. Rosenberg, and on 19 December Josten Myburgh, Behn Stacy and Jameson Feakes will present an eclectic range of sound.
reductive signal is an exciting new exhibition of oil paintings on aluminium by Ronan Lane on show until 20 December 2015 and Ronan's collaboration with local musicians offers the viewer something a little extra to enjoy whilst viewing his inspiring art.
Michael Terren works with digital sound synthesis and field recordings in live performance, studio works and installations. A doctoral student and Australian Postgraduate Award scholar, Terren has released CDs with labels like Flaming Pines and Twice Removed, and has performed and recorded internationally. His music investigates digital sound media's practices and histories, materials and ontologies. Michael also co-presents a weekly experimental music show on the Perth radio station RTRFM, lectures classes on sound and philosophy at the Western Australian Academy of Performing Arts, and is a freelance audio engineer and music technology consultant.
Sam Gillies is a composer and sound artist with an interest in the function of noise as both a musical and communicative code in music and art. His work treads the line between the musically beautiful and ugly, embracing live performance, multimedia and installation art forms to create alternating sound worlds of extreme fragility and overwhelming density. Sam is currently studying a Masters in Composition at Goldsmiths, University of London and his music has been programmed at both national and international conferences and festivals, including the Test Tone Series at Superdeluxe, Tokyo and the International Computer Music Conference.
L. S. Rosenberg is a Jewish queer eternal novice. Her bass clarinet playing revolves around concepts of meditation, chanting and traditional Klezmer music. She seeks to explore harmony and space, while allowing the audience to witness her continually growing understanding of her instrument, with its failures and successes.
Alongside composition for instruments and electronics, Josten Myburgh performs as a saxophonist, in improvised solo concerts using sound alongside dance/movement and text, and in ensembles in free jazz and improvised music contexts. He also improvises in ensembles using laptop processing, and produces beat-based electronic music considering juxtaposition of both high and low sound fidelity and of style and context, often using hip hop and musique concrete as departure points.
Josten is currently studying Honours in Composition and Music Technology at WAAPA and his performance history includes multiple concerts throughout Australia & two tours of Europe, participating in the Krakow Audio Art Festival, Cable#8 Festival in Nantes, The International Computer Music Conference, CreateWorld Conference and the Totally Huge New Music Festival.
Behn Stacy is a drummer and noise artist, currently a member of the experimental instrumental post-rock quartet "Tangled Thoughts Of Leaving", noise/jazz improv duo "RPQ", free noise trio "Orphans", improv/jam trio "Bocks" and also performs solo.
From a self-taught bedroom drummer to studying jazz and contemporary music at WAAPA, he has drawn influence from a number of sources (both musical and non-musical) and forged a voice of his own which straddles the space between free jazz, punk, prog, beats and noise music(s).
Jameson Feakes is a Sydney born, Perth dwelling guitarist specialising in experimental and modern classical music. A recent graduate of WAAPA,he has received lessons and masterclasses from world renowned guitarists such as Johannes Möller and Timothy Kain. He is relentless proponent of experimental/new music in the Perth music community and regularly performs with the aim of introducing this music to a wider audience.
Until recently Jameson rarely strayed from the classical guitar and predominantly performed traditional classical music. Now he mainly spends his time exploring new possibilities for the guitar as an instrument that blurs the lines between contemporary and experimental music. Jameson also performs electric guitar in an improvisational context as a soloist and through groups such as the Perth iMprov Collective.
Jameson's areer highlights include his performance as a finalist at the 2014 Adelaide International Guitar Competition - Australia's most prestigious guitar competition, performing in the Helen Court Young Performer of the Year competition at WAAPA, as well as presenting a recital of new works for the solo guitar by Australian composers such as Nigel Westlake.
reductive signal continues until Sunday 20 December 2015.