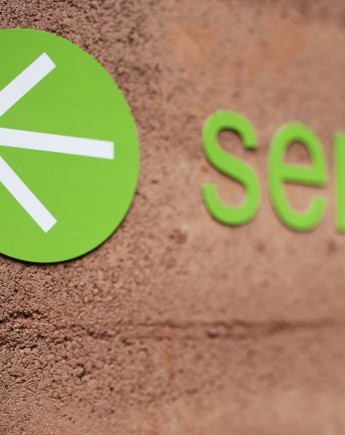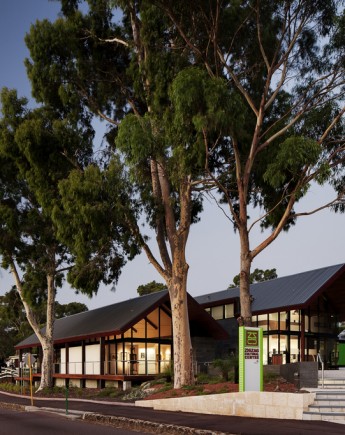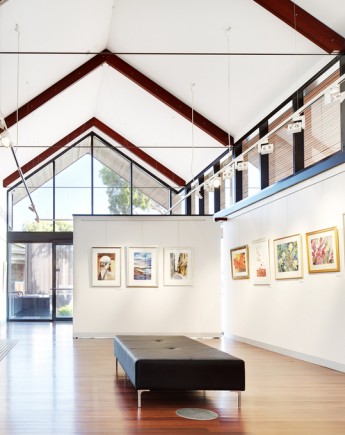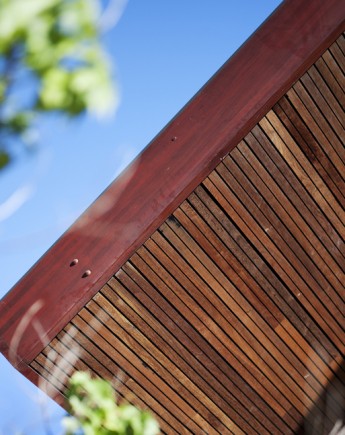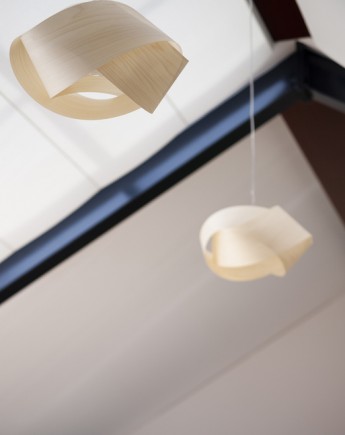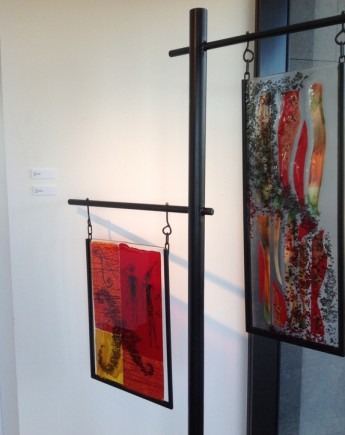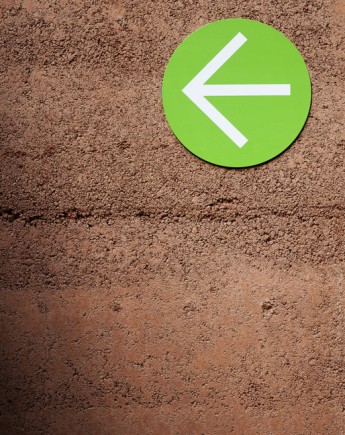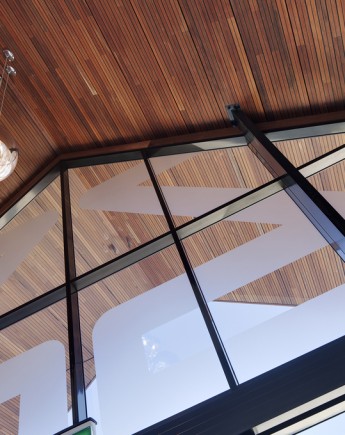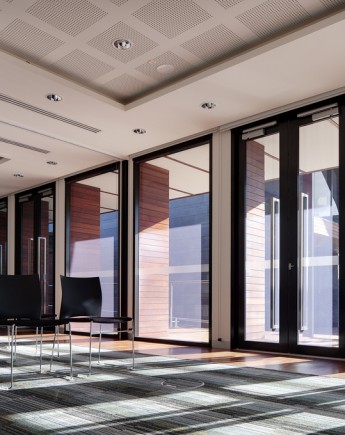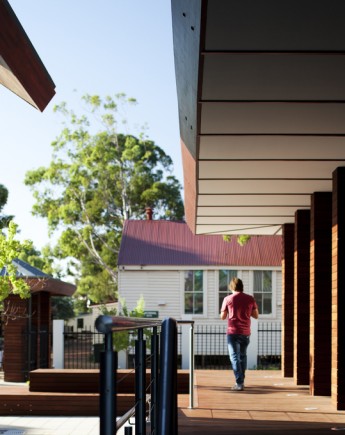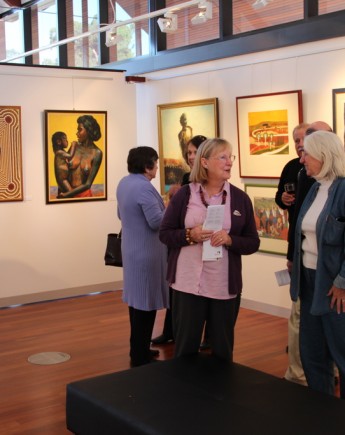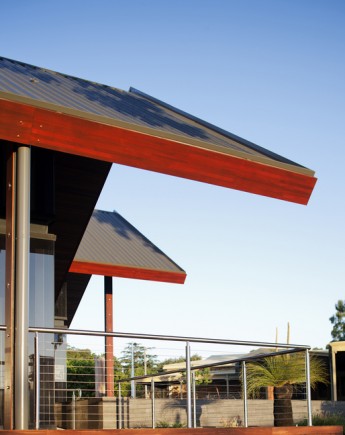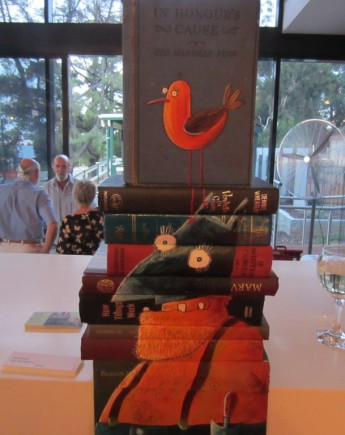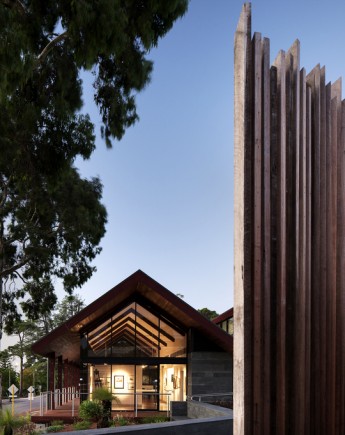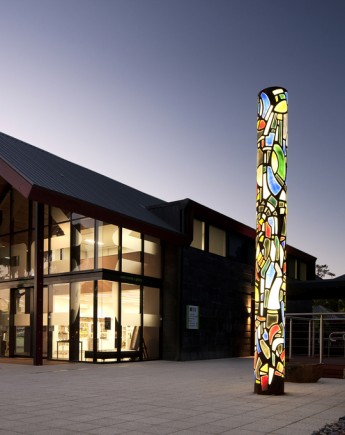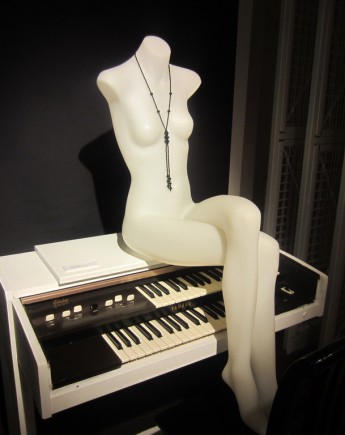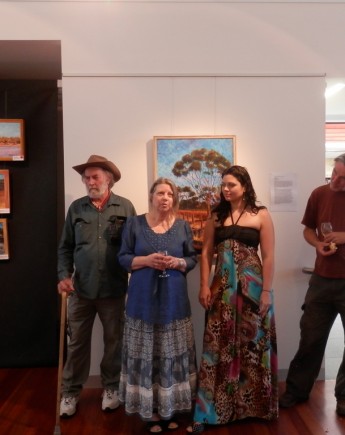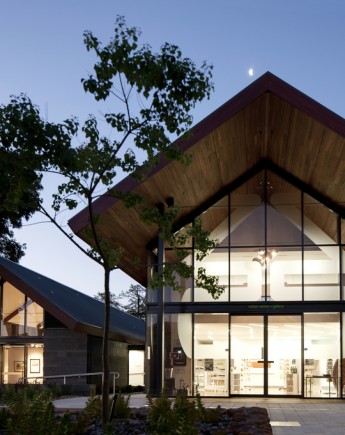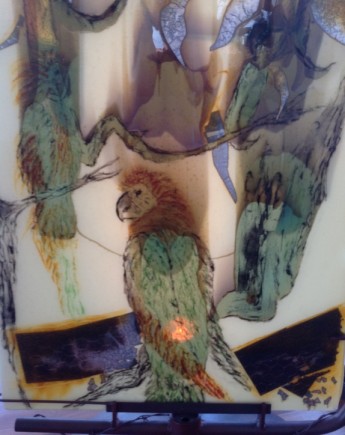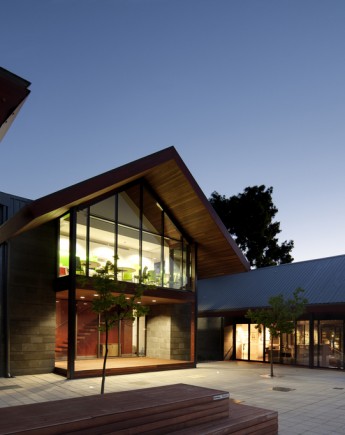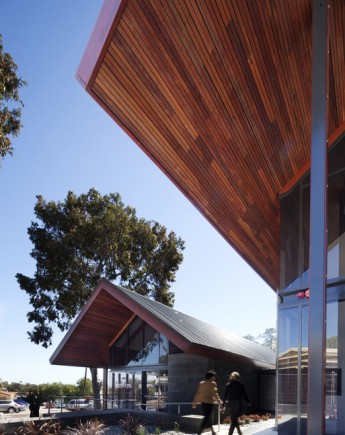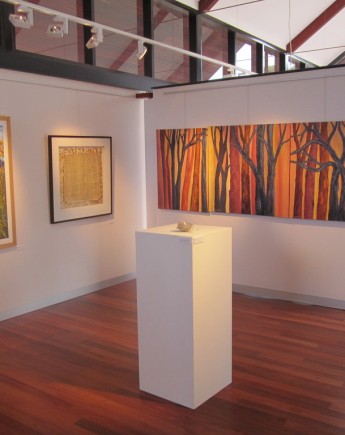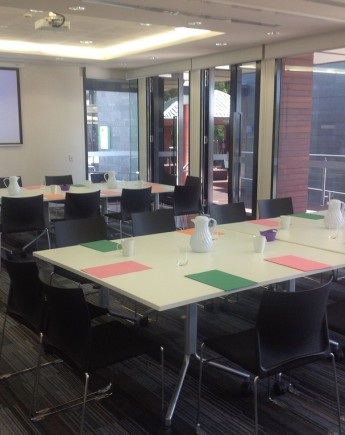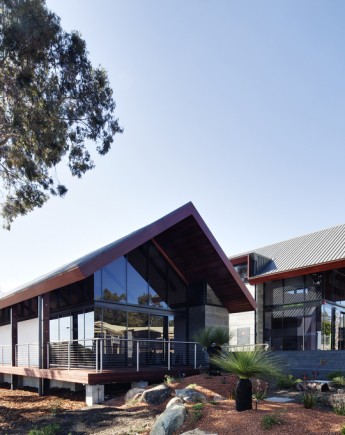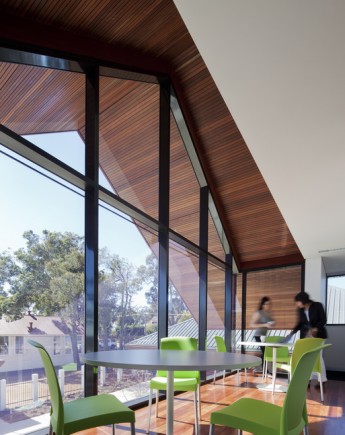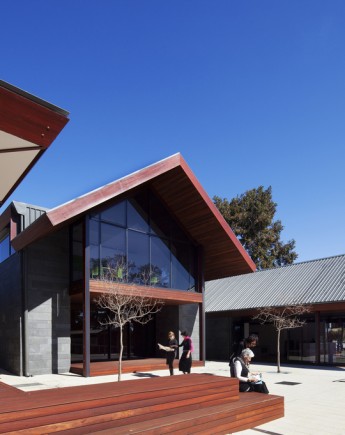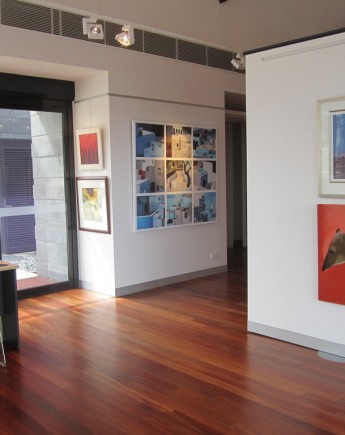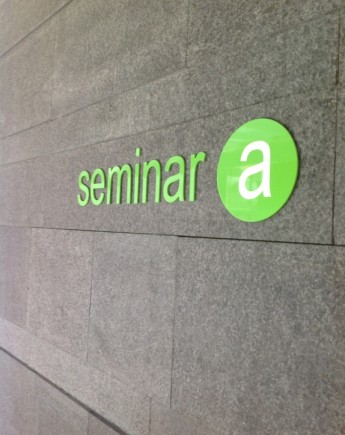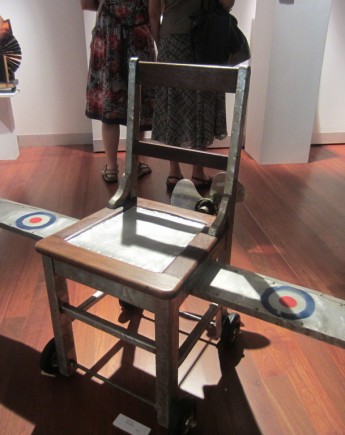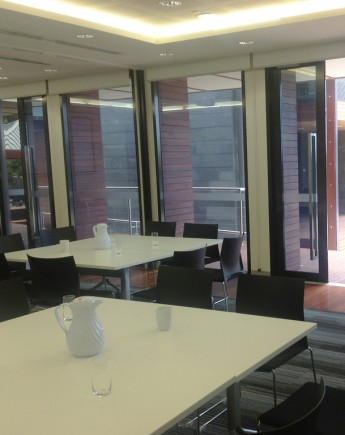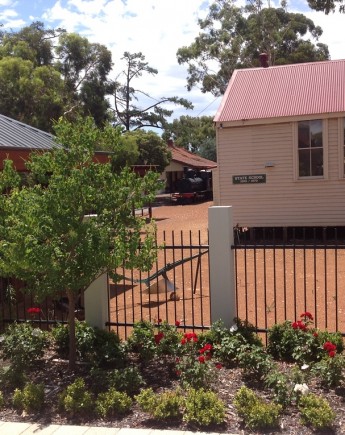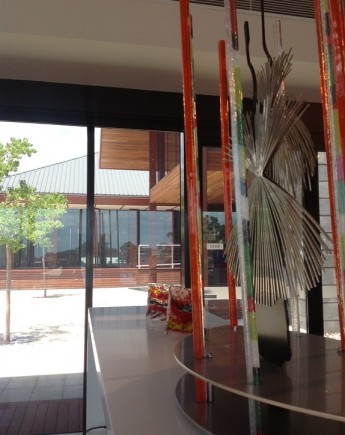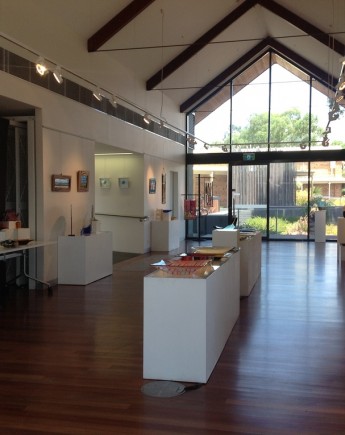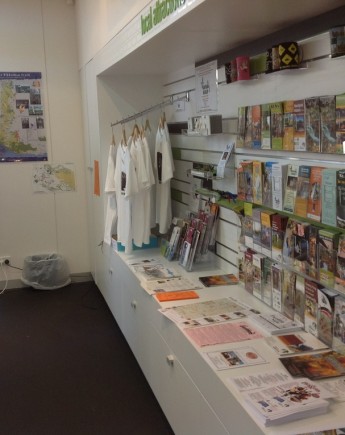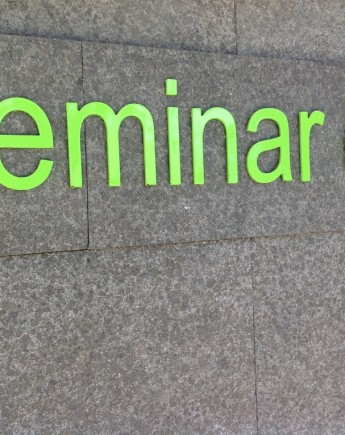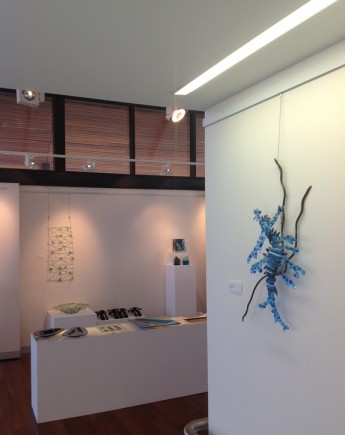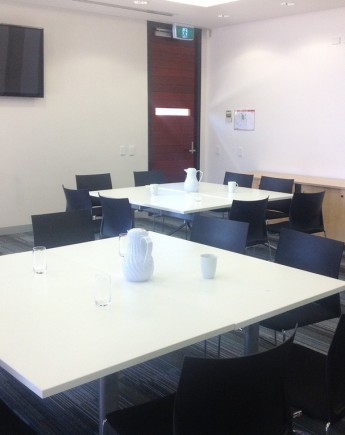 Latest News

An Exhibition of Innovative Contemporary Quilting
Exhibition Open from 14 - 30 July 2017
Presented by The West Australian Quilters' Association Inc.
Official Opening 2pm...
Makuru - the Noongar winter season
A selection of work by various artists using mixed media
All items for sale
Opens: 6:00pm Friday 30 June 2017
Ends: 4:00pm Sunday 9 July...
An exhibition of works by three compadres
David Cameron, Alan Pickering and Norman Roe.
Official Opening: Saturday 10 June 2017 at 2:30pm
The exhibition continues until 25...
Spring Collection in the Perth Hills
Posted: 30th August 2013
Each Spring the Perth Hills come alive with a colourful range of cultural events sponsored by the Shire of Kalamunda including the Spring In The Hills photographic exhibition, Walk The Zig Zag, Kalamunda Open Studios and the Zig Zag Community Arts Festival.
Food and wine lovers can be tempted by the Myattsfield Strawberry Fayre and Long Table Lunch, and complementing these events for the first time, this year the Shire will be hosting the iconic Perth Hills Wine Show at the Kalamunda History Village on 19 - 20 October.
CEO Rhonda Hardy said, "The Perth Hills offer a glorious mix of natural bushland, wildlife, rolling hills and valleys interspersed with first class vineyards and orchards, restaurants and cafes, bike trails and walking trails. They provide the perfect backdrop for the many exciting events coming up in Spring, in particular the 2013 Perth Hills Wine Show being hosted this year at the Kalamunda History Village."
"This tantalising event is a showcase of the award winning wines from the region, with over twenty exhibitors offering samples of more than 120 wines and the opportunity to meet with the winemakers themselves. We encourage everyone to make the most of this great weekend," she said.
The "Spring In The Hills" photographic competition and exhibition will be held at the Zig Zag Gallery from 25 September to 6 October, with entries now open to all budding and professional photographers. For further details visit www.gemcameraclub.com.au.
Also showcasing at the Zig Zag Gallery is the "Framing Nature" Exhibition from 1 to 22 September featuring works by Delma White, Alison Harvey, Vicki Lee Johnston and Jacqueline Pemberton, who will all exhibit works inspired by their love for the natural world.
Walk The Zig Zag 2013 will have you "Walking on Water" on Sunday 6 October on the picturesque Zig Zag Scenic Drive in Gooseberry Hill from 9am to 12.30pm. This family-friendly free event features a gentle 3-km downhill walk which includes roving entertainment, stalls and activities for children along the way. The event is wheelchair accessible and participants can park at Maida Vale Reserve or Stirk Park and catch a free bus to the start of the walk, and buses will be available at the bottom to return people to the top.
Also on Sunday 6 October you can continue the free family fun at the Myattsfield Strawberry Fayre from 11am to 5pm at the Myattsfield Vineyard, on Union Road in Carmel. Kick back and relax with a glass of the new season's sparkling wine while enjoying the gypsy-jazz sounds from the Belleville Quartet, munch on delicious wood-fired pizza, indulge in chocolate coated strawberries or peruse the art and crafts while the kids jump out some energy on the bouncy castle!
Kalamunda Performing Arts Centre will host a food theatre experience when Scent Tales hits the stage on Monday 7 October at 11am and 2pm. This regional tour is assisted by the State Government through the Department of Culture and the Arts in partnership with CircuitWest. This project is supported by The Blue Room Theatre. Tour coordination by Country Arts WA.
Kalamunda Open Studios this year is being held on Sunday 13 October, with local artists opening their studios to the public to experience an artist's world first-hand. The event has been growing year by year and now highlights the extraordinary number of artists who live and work in the Perth Hills, many of who will be available for conversation, information and art sales.
On Saturday 26 October enjoy a seat at the Myattsfield Long Table Lunch from 12pm to 5pm at the MyattsField Cellar Door, Union Road in Carmel. Chef John Mead (from The Cavern, Kalamunda) will serve up a four-course Spring feast while the talented Sassy Catch will be providing the lunch-time entertainment. Tickets are $90 per person and include a complimentary drink on arrival, with bookings closing on Monday 21 October.
The 2013 Zig Zag Festival will be held on Sunday 27 October at Stirk Park in Kalamunda from 11am and 8.00pm with this year's theme "The Hills of Middle Earth". Facilitated by Zig Zag Community Arts, this free annual community arts festival showcases the talents of local musicians, artists and artisans of all ages, bringing together hundreds of arts workers and volunteers in the community and from around the State. For more information visit www.zigzagfestival.org.
For lovers of classical music, on Friday 20 September the Kalamunda Performing Arts Centre will be featuring world renowned piano virtuoso Heribert Koch in concert for one night only. Described as 'a tour de force in pianistic virtuosity' his Spring concert will feature Liszt's Piano Sonata in B Minor. Tickets are $25 or $20 concession and can be purchased from the Performing Arts Centre on 9257 2558 or online at www.trybooking.com.
In addition to the many festive events, on the first Saturday of each month Kalamunda is also home to the monthly Kalamunda Village Markets hosted by Rotary in Mead Street Mall from 8:30am to 3:00pm. The markets boast over 150 stalls with many handmade goods on show and sale. The weekly Farmers Market will also burst into Spring with an abundance of fresh produce from 8am till 12 noon in the Central Mall Kalamunda each Sunday.
CEO Rhonda Hardy said, "Whether it's food and wine, arts and crafts, exhibitions or entertainment, there really is something for everyone in the Perth Hills this Spring time. And with many award-winning romantic bed and breakfasts, day spas and luxurious hideaways why not stay a night or two and make it a real getaway to the hills."
For more information on any of the events contact the Shire of Kalamunda Events Team on 9257 9999 or email events@kalamunda.wa.gov.au.