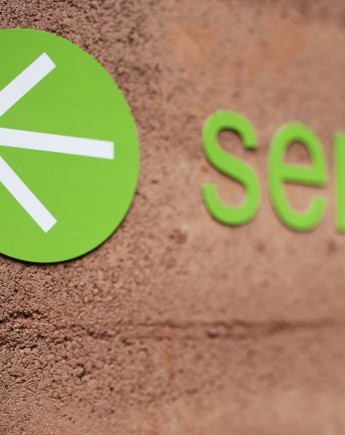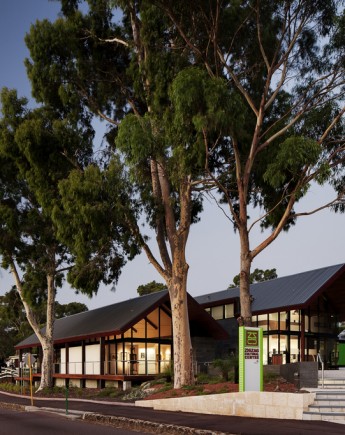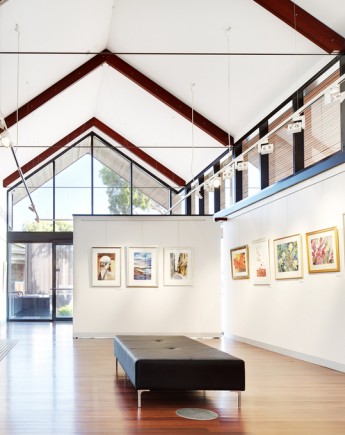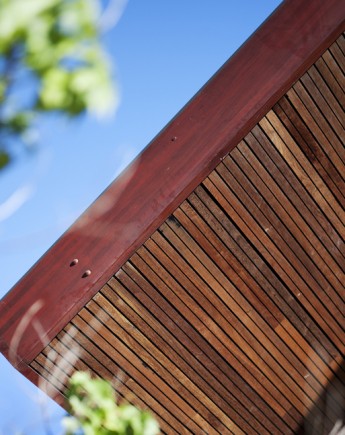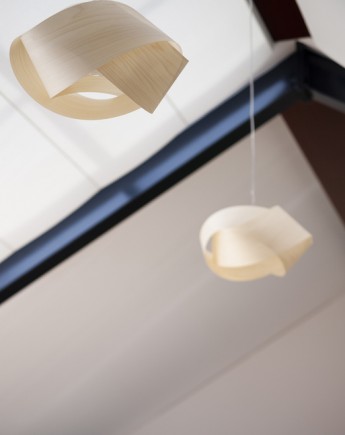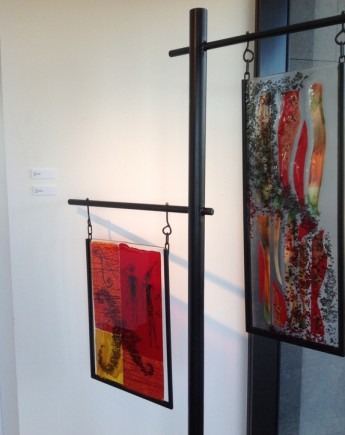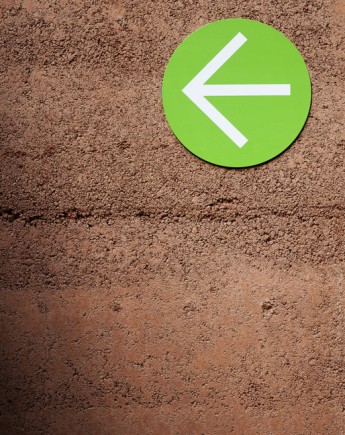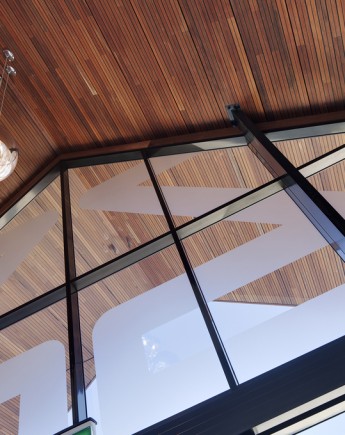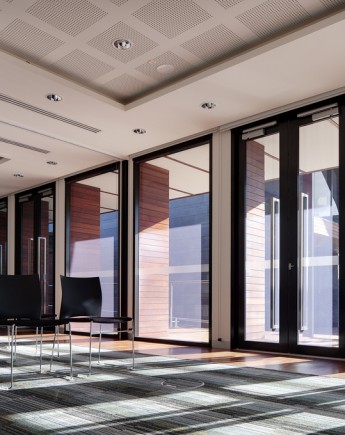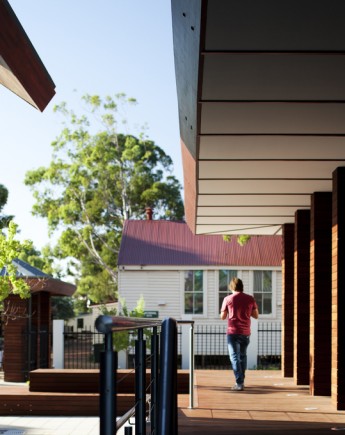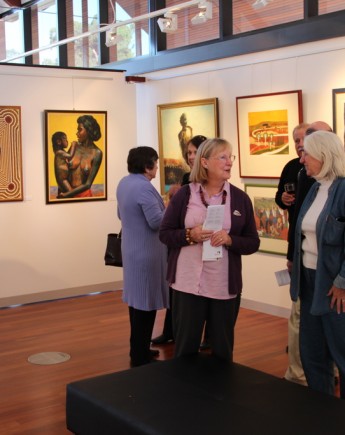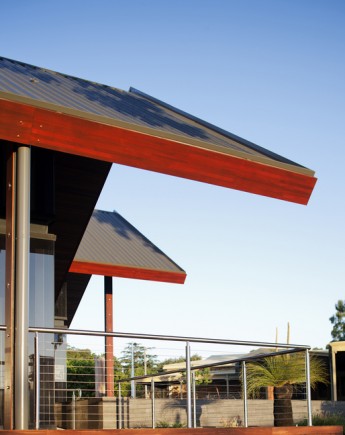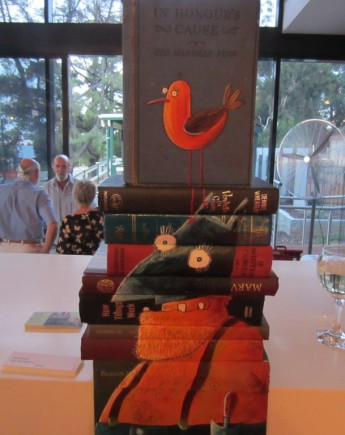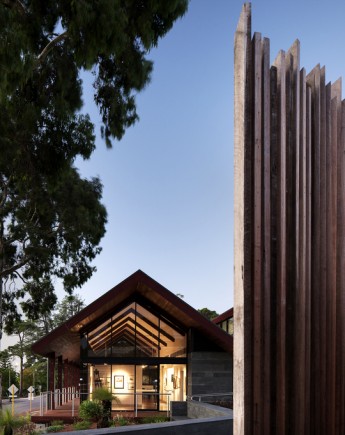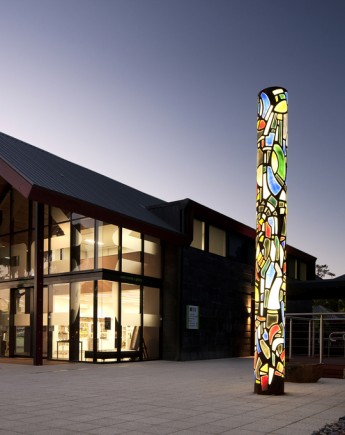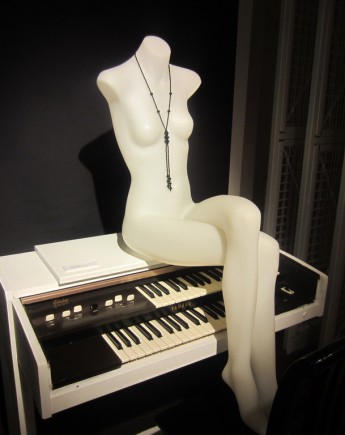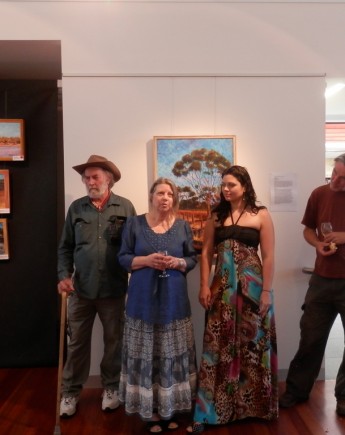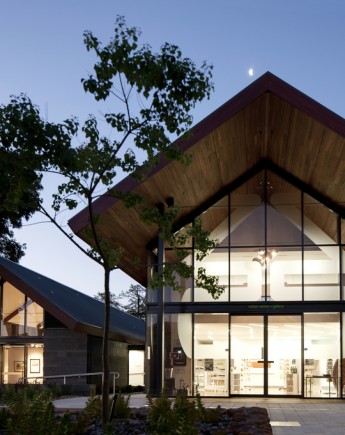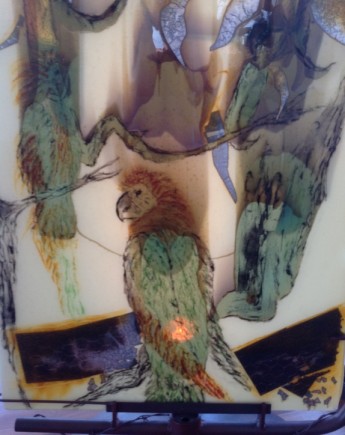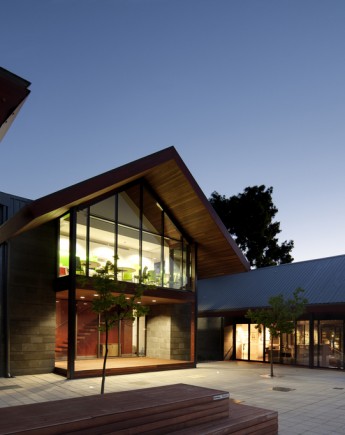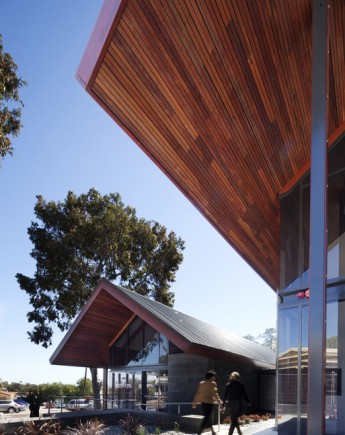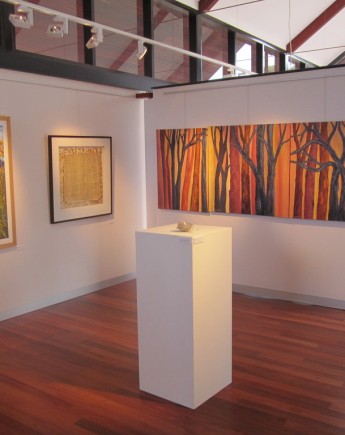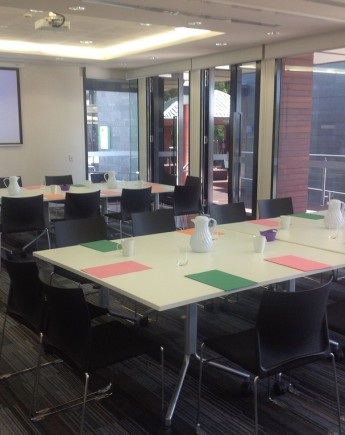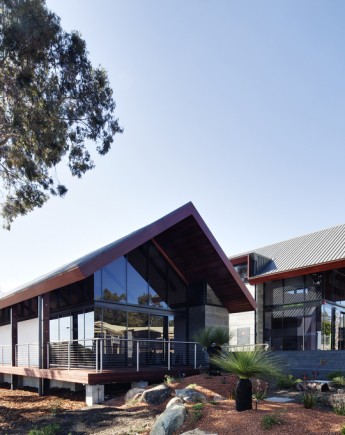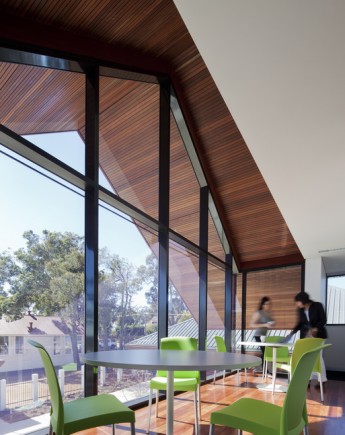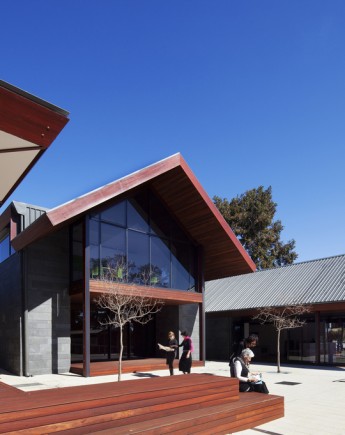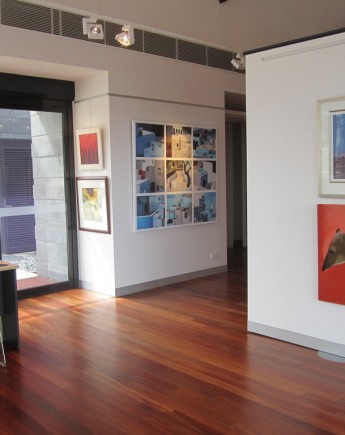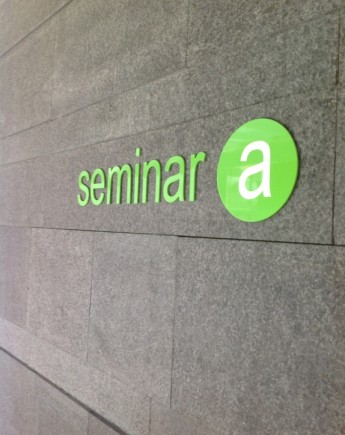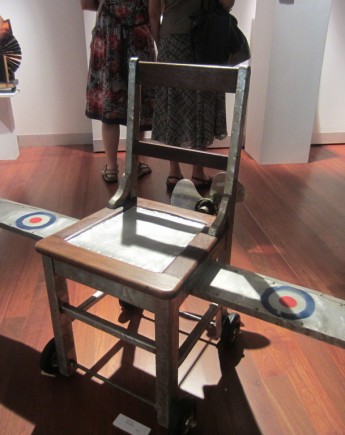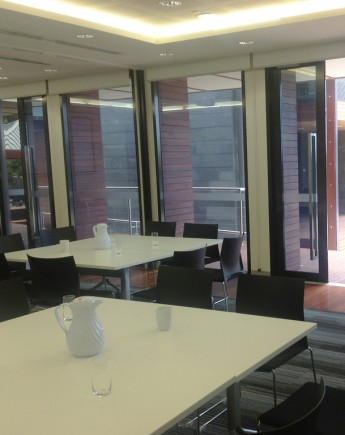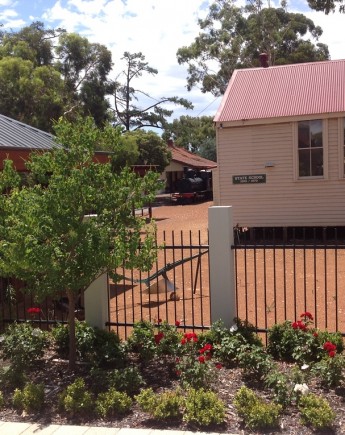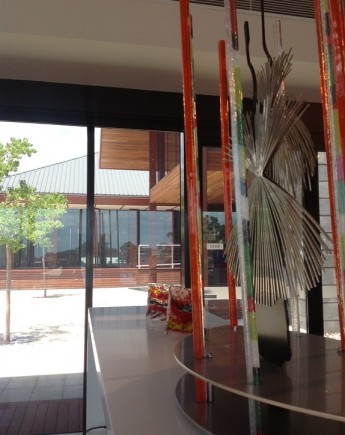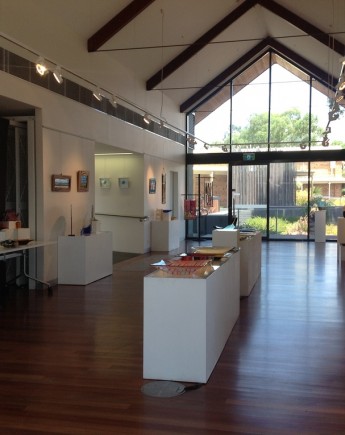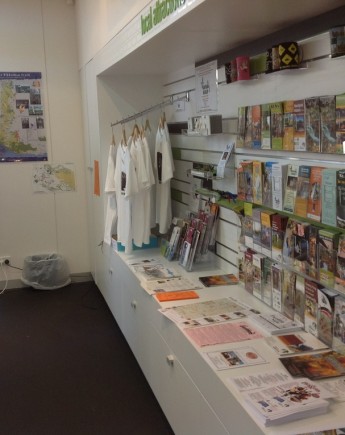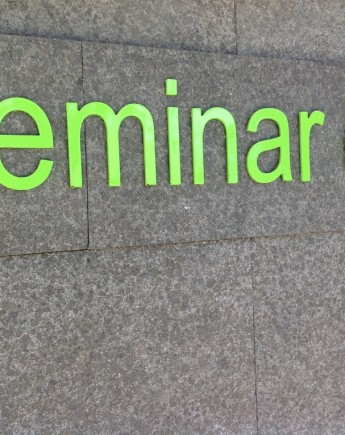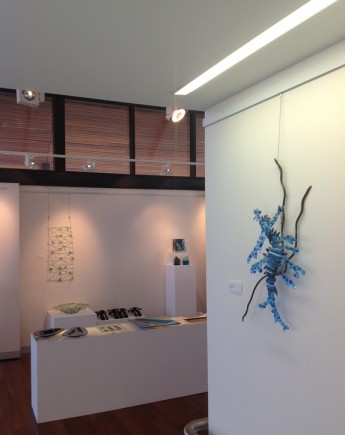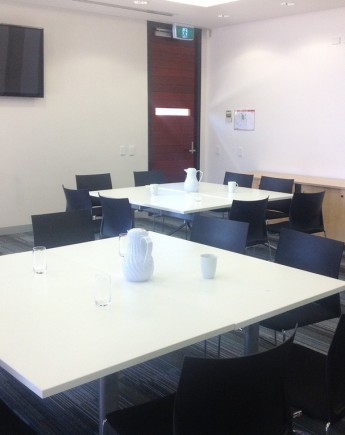 Wood from Workshops take new lease on life
Posted: 26th July 2011
Once, they helped to support the roofs of some of the buildings at Midland's former Railway Workshops.
Now, around 75 jarrah roof purlins are destined for a permanent home as part of an art installation at the Shire of Kalamunda's new Zig Zag Cultural Centre, due to be completed later this year.
Malcolm Harris, one of Western Australia's leading fine wood designer-makers, is using the purlins to craft two large screens which will stand at the entry and exit points to the Cultural Centre site. The installation will also include a steel and glass totem which is being made by sculptor Matthew Harding to stand in the centre of the site.
The development of the Zig Zag Cultural Centre will be completed in September 2011. The project has been made possible due to funding from both the Federal and State Government as well as a contribution from the Shire of Kalamunda.
The design represents a series, of community buildings providing a common and connected facility, which incorporates a Visitors Centre, Art Gallery, Seminar Room and Café. The Centre will be connected through walkways, landscaping, courtyards and social spaces along with a high degree of transparency through the expansive use of protected glazing.
The purlins, lengths of timber which stretched horizontally in a roof structure and interconnected with cross beams and rafters, came from buildings which once stood on the Midland Railway Workshops site. The Midland Redevelopment Authority (MRA) saved the wood, and Malcolm was able to acquire it for his installation. In another local connection, Malcolm is making the screens at Midland Atelier, the creative design studios based at the heart of the Railway Workshops.
"It's not been the easiest of material to work with as it is so tough and well seasoned, but it has a patina which you just wouldn't get in newer wood and that makes it perfect for the installation", says Malcolm.
"Each purlin has age-induced cracks which create really attractive variations of colour. Aside from the aesthetic considerations, it gives a feeling of real satisfaction that these screens will result from the creative re-use of materials."
Malcolm has designed the installation so that the timber will stand vertically in a row in steel footings, each piece of wood set at a slight angle to its neighbours to give the screens a sense of movement and undulation, exaggerated at night by the use of lighting at the base. Glass elements connecting the timber at the top of the screens will catch and reflect natural light, particularly in the early morning and late afternoon, so the character and appearance of the screens will change throughout the day, much like the surrounding forests which give Kalamunda its name.
The Zig Zag Cultural Centre will open to the public in September 2011.